NETA Brookline Fuses Historic Architecture with Contemporary Style
The founders of
NETA Brookline
sought to make a splash in Boston—and they did. The dispensary is housed in the renovated former Brookline Savings Bank building designed by the Swiss-American architect Franz Joseph Untersee, best known for his ornate Roman Catholic churches, and built by James Driscoll & Sons in 1922. The comely Beaux-Arts building is listed on the National Register of Historic Places.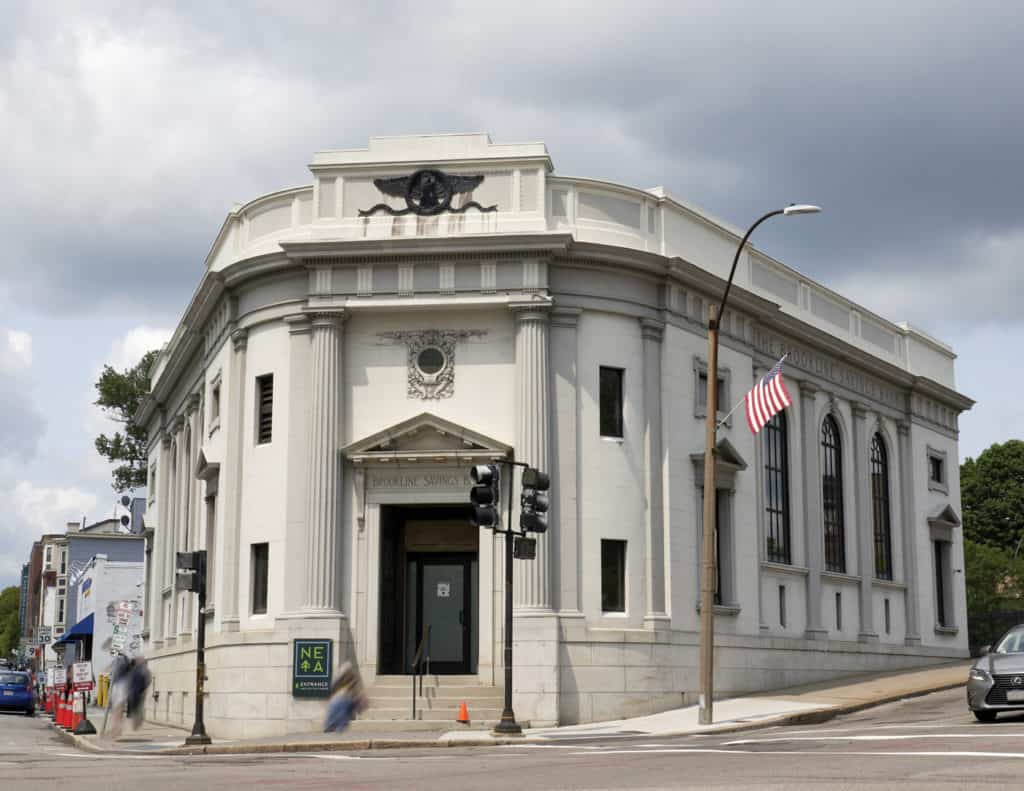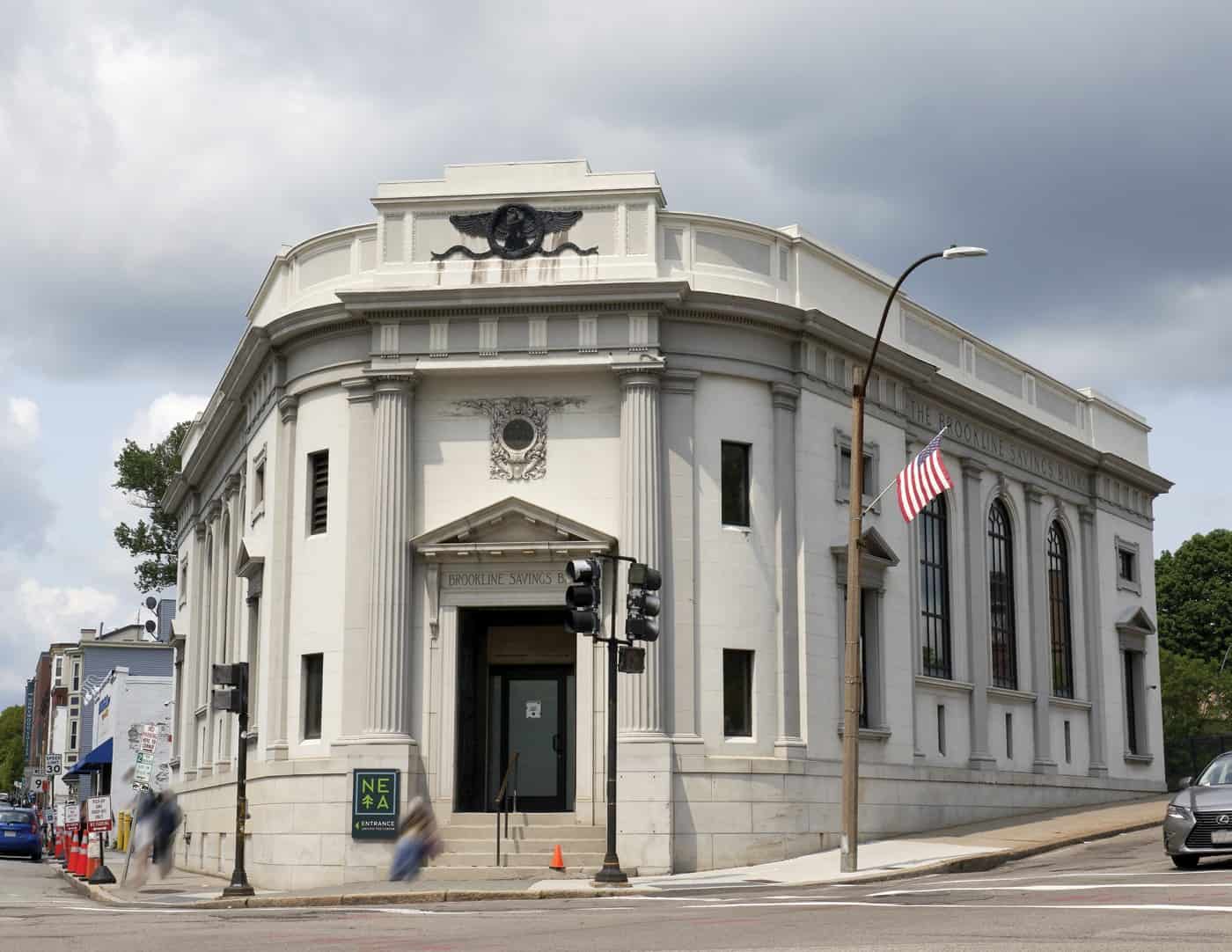 NETA kept most of the iconic features: a large dome with teal accent paint around the skylights, arched windows with mahogany frames, chandeliers, and a balcony overlooking the polished stone floor. 
"The Bank," as the staff likes to call the shop, is not only a jewel of Boston history but also one of the most unique retail cannabis spaces in the country. "Believe it or not, the building was somewhat perfect to house a dispensary" even before remodeling, according to Director of Compliance Amanda Rositano. The edifice is located in a choice urban spot with lots of foot traffic; steps away from public transportation, trendy shops, restaurants; and minutes from Fenway Park. The building also has a parking lot—a rarity in Brookline Village—which eases access for older patients. And "from a security standpoint, an old bank is an ideal place to house cannabis," Rositano said.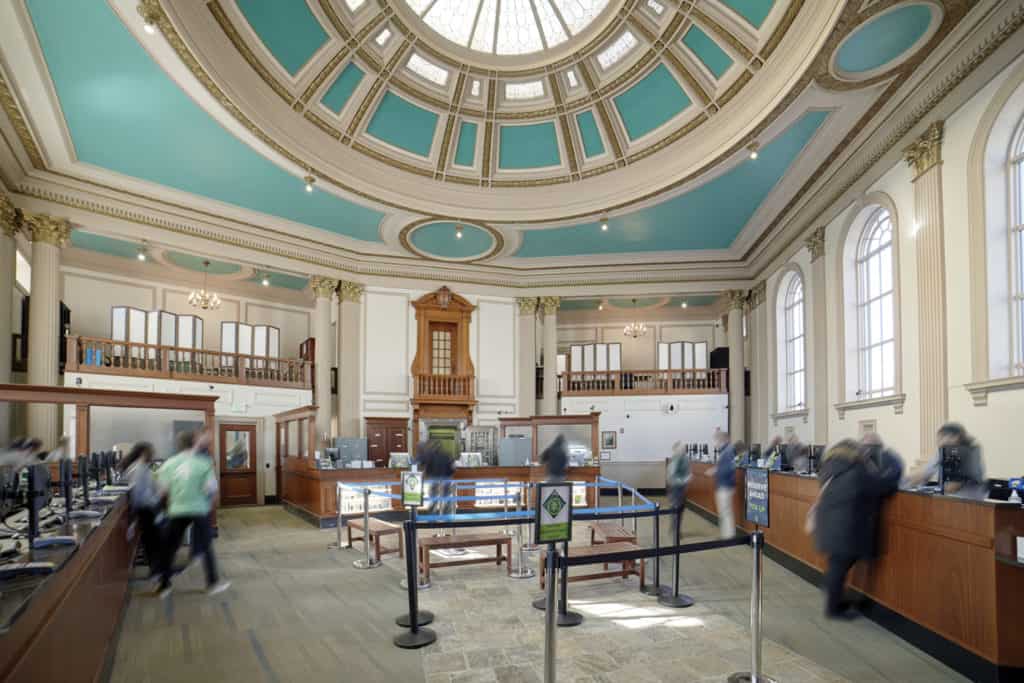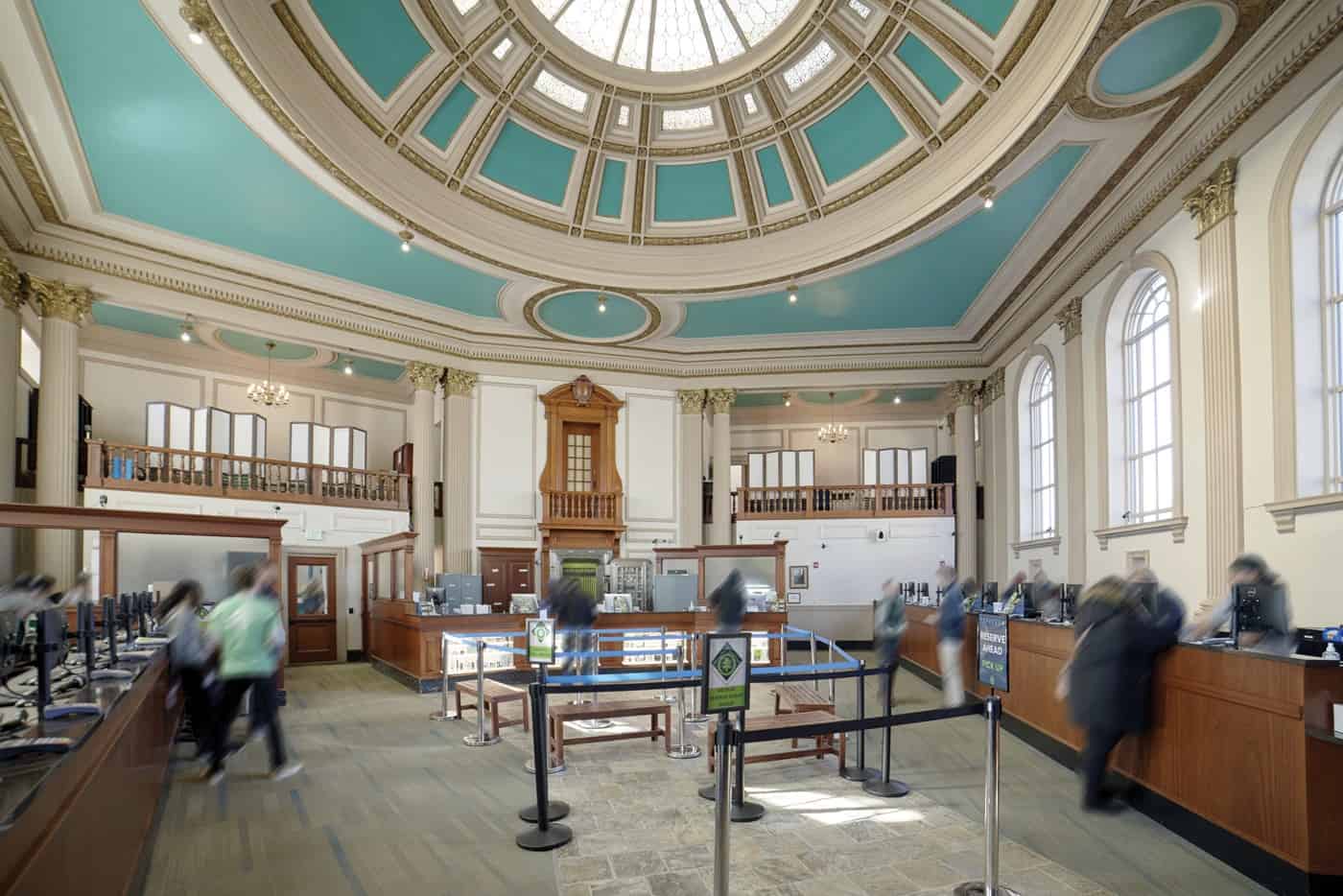 Opening a dispensary in any location is a challenge, but getting NETA licensed and operating was no easy feat. Because of the building's documented historical status, NETA had to ensure the project not only gained approval from local residents, but also met all guidelines of the town's Historic Preservation Department. The three-year process required about forty meetings with local officials. "We went through the licensing process twice in Brookline—once for medical, once for adult use—and there were parallel licensing processes at the state level," Rositano said. "Our approach has been, and continues to be, to work collaboratively with our neighbors and local host communities."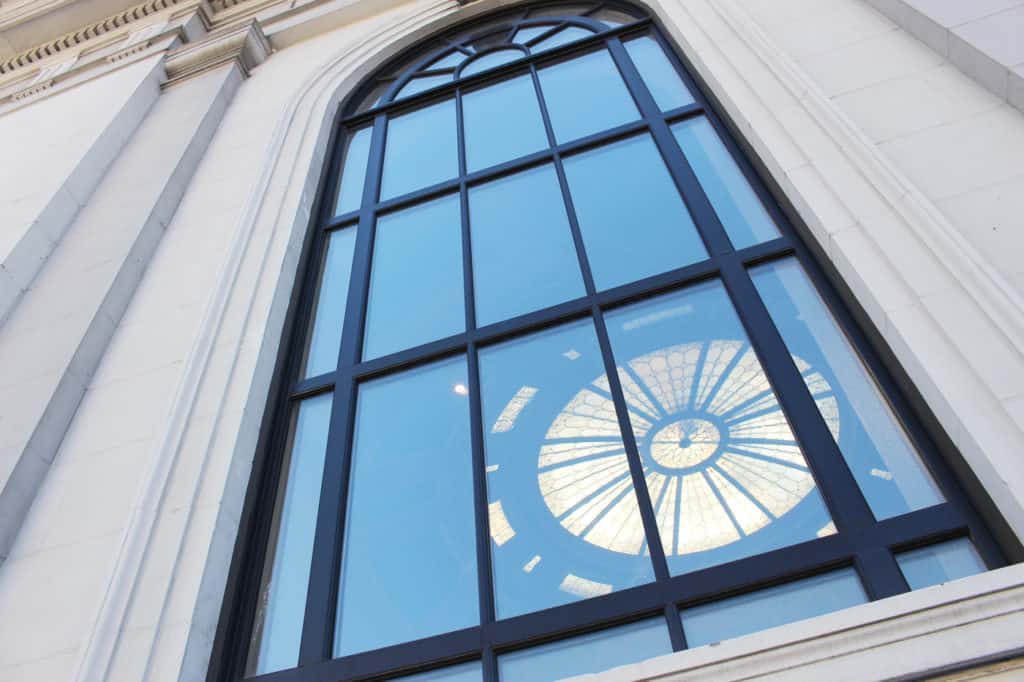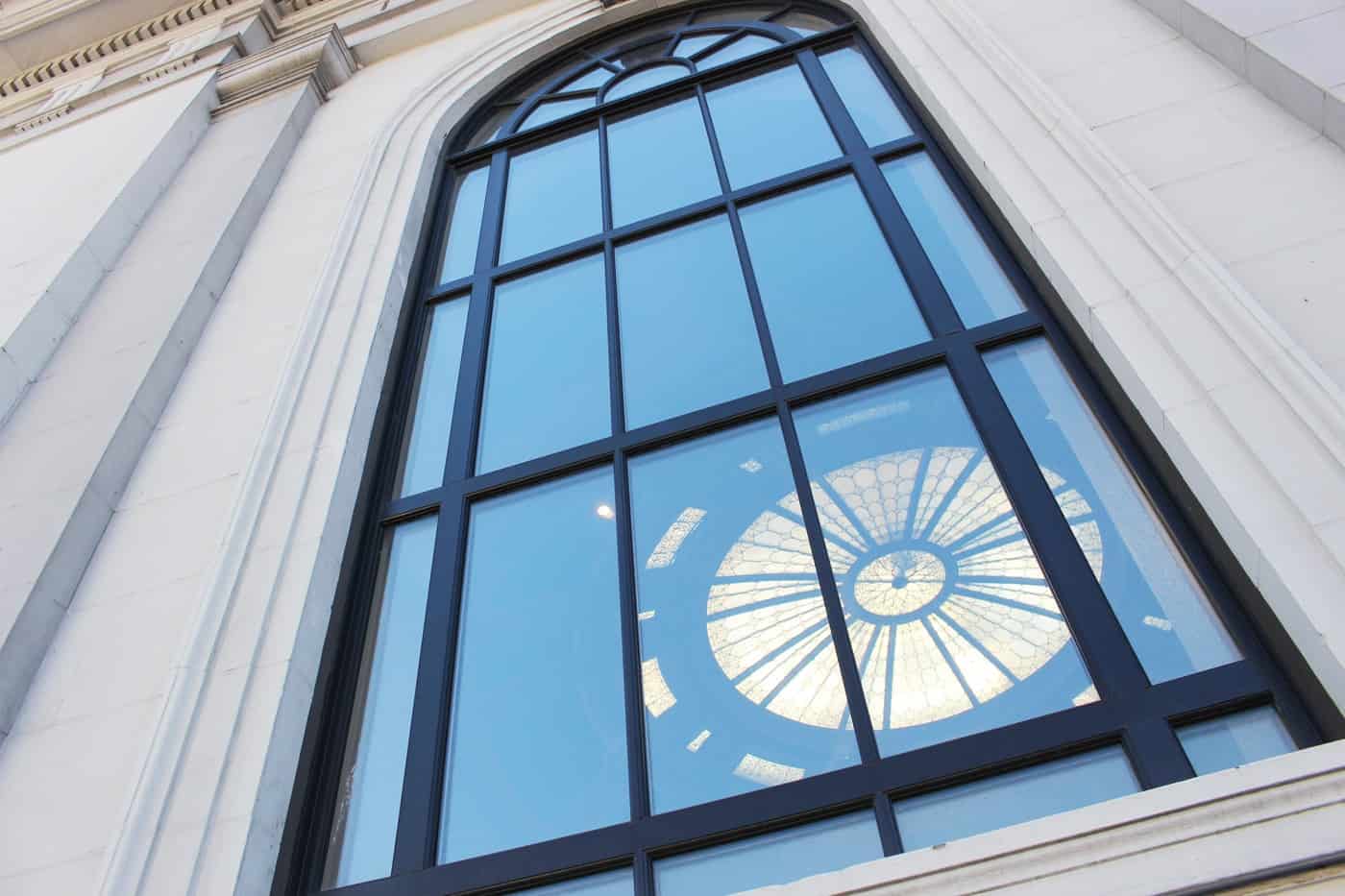 Décor
The dispensary's design strikes a delicate balance between the venerable bank's grandeur and a functional, friendly, and accommodating retail space. The Beaux-Arts style emphasized classical Greek and Roman forms and features, massive spaces, and heavy masonry. Hallmarks include elaborately decorated surfaces, soaring ornate ceilings, lofty windows, polished cement floors, and sturdy woodwork. All those elements—including the bank's grand vault—were preserved and accessorized with strategically placed glass display cases, flat-screen TVs, and black leather couches.
"The first thing we want people to feel when they walk into our stores is comfortable and excited about the prospects of cannabis," said Rositano. To that end, NETA installed full-service stations where budtenders introduce the dispensary's product inventory and answer questions. Customers receive an old-school printed menu they can keep.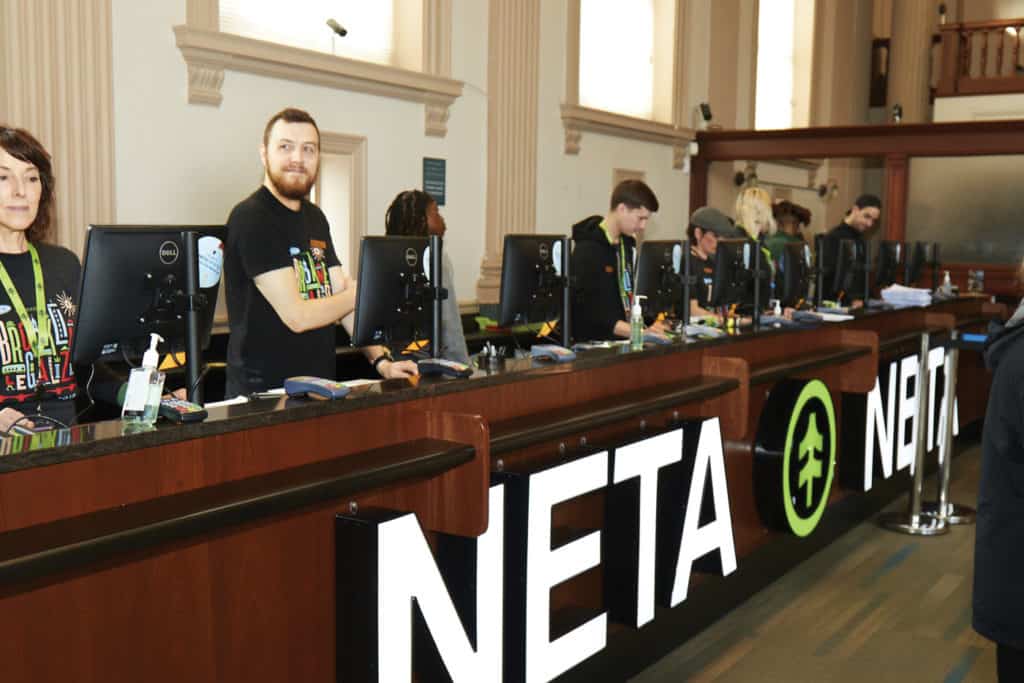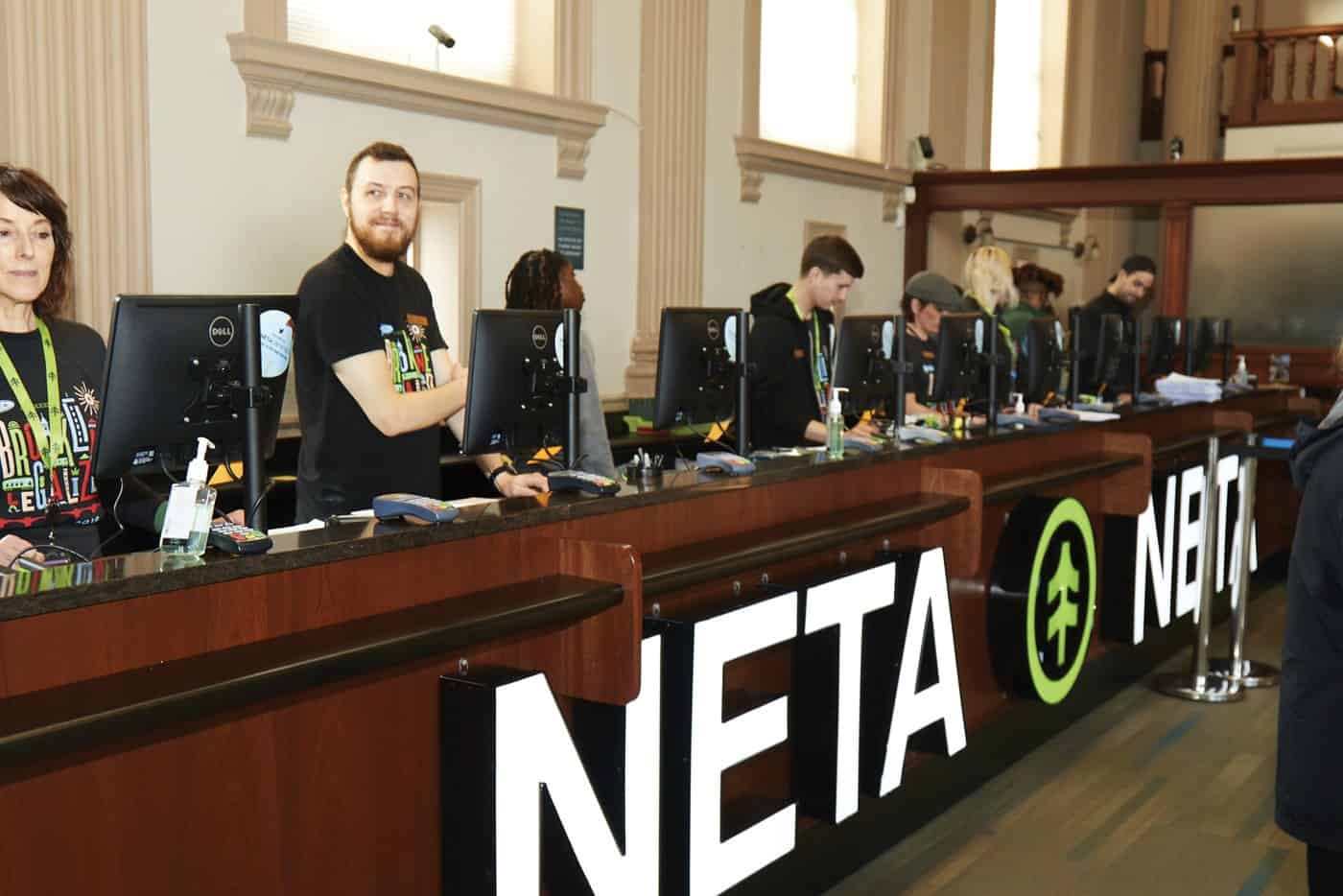 Logistics
NETA opened for medical use in 2016 and received a recreational license in March 2019. Staff, officials, and neighbors spent months preparing for the hundreds—even thousands—of people they expected on rec launch, anticipating potentially clogged sidewalks, packed intersections, and parking shortages. Dispensary employees handed out food and drinks to customers waiting in line. The final visitor tally surprised even NETA executives: 2,500 customers. The number encouraged the dispensary to proceed with testing a "reserve ahead" program that allows people to peruse products and place orders on the shop's website. The system worked without a hiccup.
While customers appreciate the historical preservation of the space, smooth functionality keeps them coming back, according to Rositano. "We wanted to make sure people had enough space while maximizing the number of stations we could have open to serve patients and customers," she said. Accordingly, the shop offers separate spaces for medical patients and adult-use customers, allowing quick checkout even when the shop is buzzing. "Our patients hardly wait in line inside and never wait in lines outside," Rositano said. "In building out the space for the introduction of adult-use sales, our primary concern was how to minimize impact on our medical patients."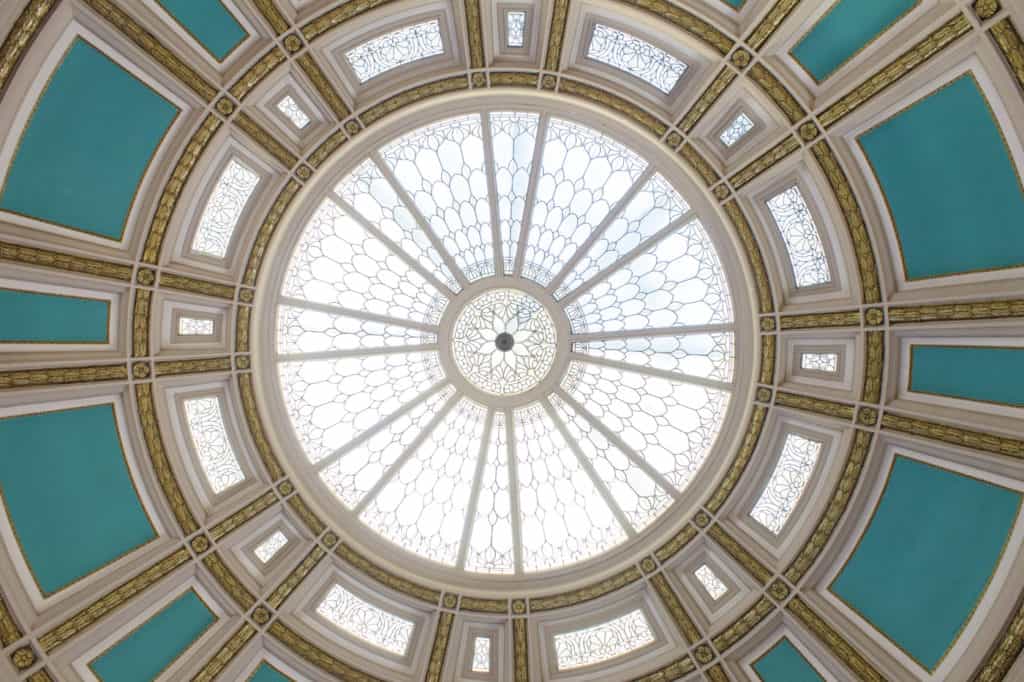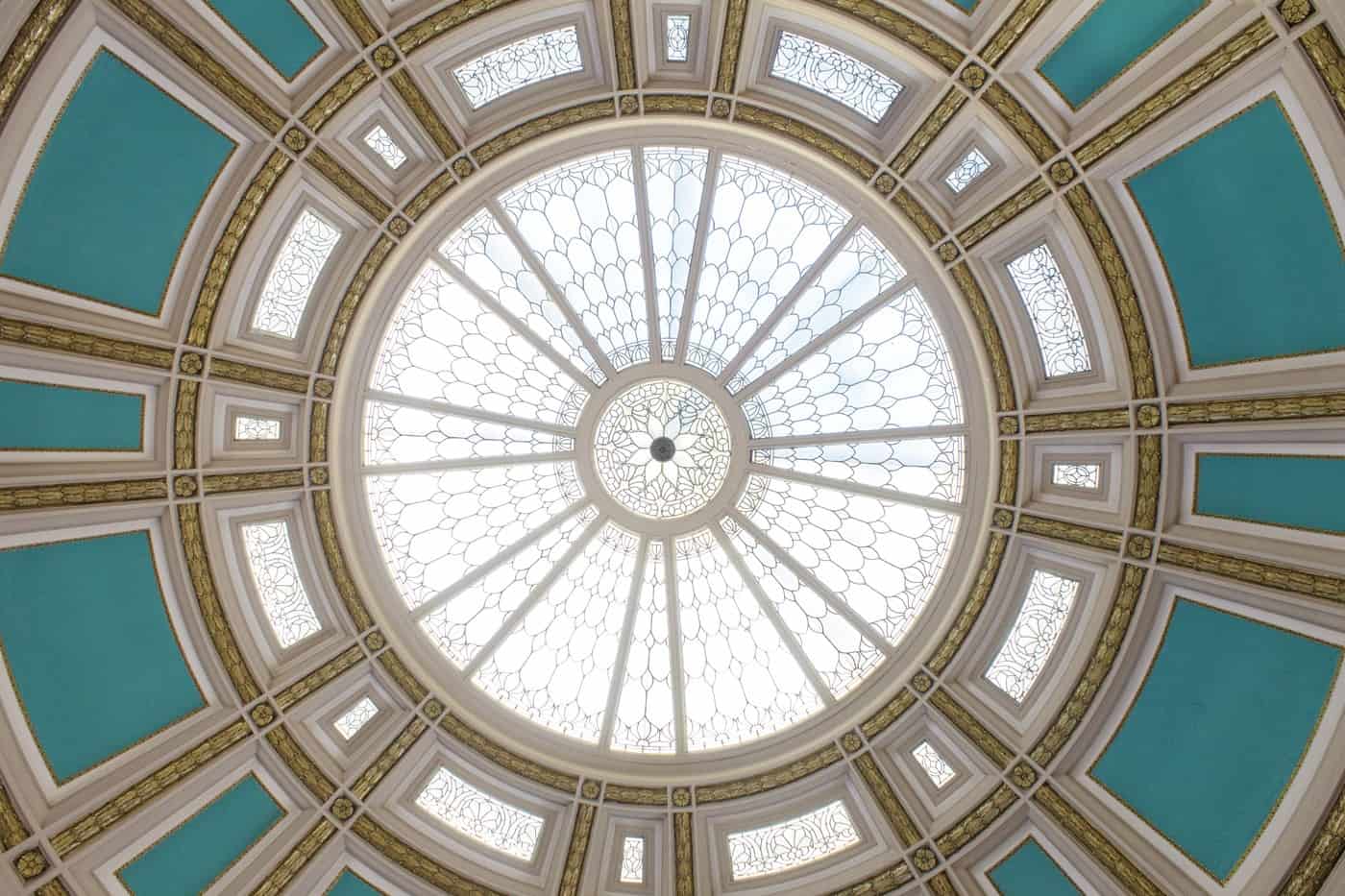 Being a vertically integrated, seed-to-sale business, the NETA team has built a world-class, 100,000-square-foot indoor facility in Franklin, Massachusetts, to house cultivation, extraction, and infusion operations. The company offers a portfolio of more than 250 SKUs covering a wide range of cannabis products and a large variety of strains. "We love that we control the quality and integrity of our products and our brands," said Rositano.
The hard work and planning paid off. With the Commonwealth of Massachusetts being one of the fastest growing adult-use cannabis markets in the U.S., NETA was a prime target for acquisition. In June, Atlanta-based
Surterra Wellness
bought the chain. The deal set the stage for future growth.
"NETA will continue to provide patients and customers with the high-quality brands and extraordinary service they have come to expect," said Kevin Fisher, co-founder of the dispensary chain. "Together, we can build upon what NETA has already accomplished in ways that bring superior products and services to our current and future patients and customers."   
Posted by MG Magazine, Written by Rob Hill